We will be abroad during Spring 2020 and are looking to rent out our apartment at Majorstua in Oslo, Norway (map).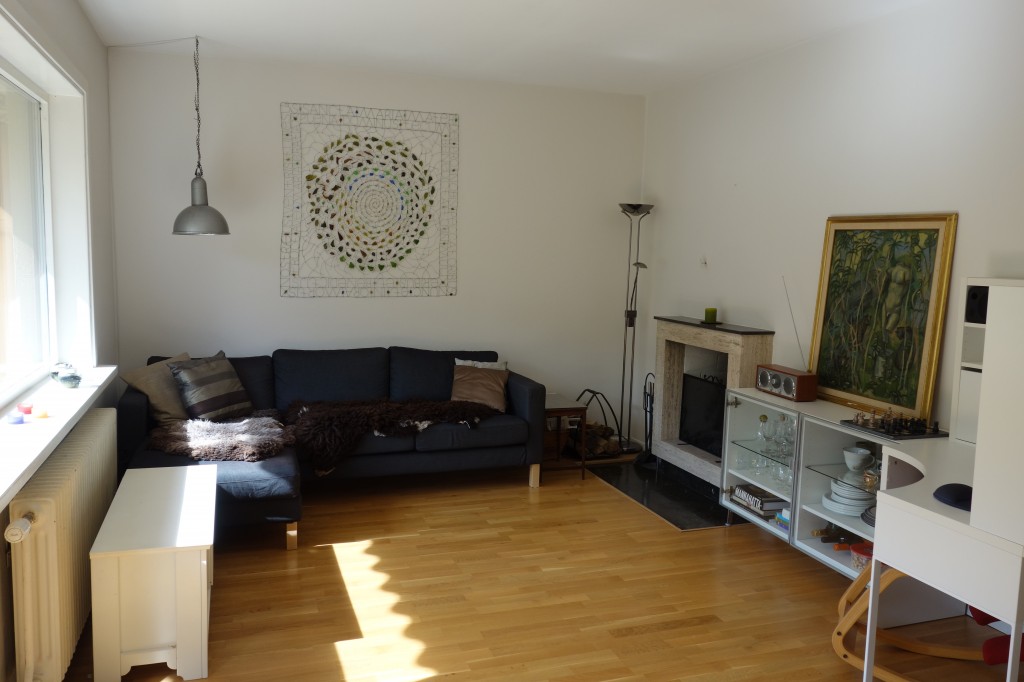 It is a 55m2 apartment with one bedroom and a spacious living room and kitchen. It has a large balcony, a fire-place, a bathtub, lots of hot water, lots of sun and light, and high-speed internet. It is on the third floor with an elevator and we have a washing lady coming once a month. It is perfect for a single person or a couple, with or without a child.
The location is really great: a couple of minutes down to the  Majorstua metro stop that connects to all the metro lines in Oslo (there is a bus and tram stop at the same place), 20 minutes to walk to the city center, 10 minutes to walk to the University of Oslo,  and 10 minutes to Oslo's famous sculpture park. There are also 5 grocery stores within a few hundred meters, and the best cinema in Oslo is right on the other side of the metro stop.
Since we are only away for a few months, we will leave it fully furnished and equipped, so it is perfect if you are coming from out of town. We currently have a changing table and a baby cot installed, so we could keep that there or remove it depending on your needs.
Here are some more pictures from the apartment (the desk in the bedroom has currently been replaced by a baby cot and a changing table). There is a TV-table and TV in the bedroom that is not visible in the pictures: